OBSESSION, AGE & TOO MANY DOGS
Tam Cordingley, CSI Instructor, SAAB Member
There's a pond full of alligators out there and they are snapping at the heels of a great many dog people.
The first obsession is too many dogs. We love them, must keep just one more puppy, can't place the old ones, and simply must breed that new litter and keep the pick from that one too.
The second obsession is heroism. This befalls many people who are into rescue. It appears that if one drives 500 miles at midnight rather than driving that same 500 miles during the day to rescue a neglected dog you get extra points. I have seen breed rescue people talk all day on the phone, then make a mad dash to the next state to "save" a dog or cat that could just as easily been saved during the day. Then they talk happily all the next week about the drive, not getting home until the wee hours of the morning.
The third, and probably the most dangerous alligator is the obsessive belief that only we can save our breed from falling into rack and ruin, no one else understands them. It becomes our sole mission in life to perfect the ear set, the tail set, or the right outside toenail. We are the only ones in the world who are capable of bettering our chosen breed. In the process we often lose our family, our health and our financial stability.
Haven't most of us seen an older fancier who has fallen on hard times? Most have too many dogs and failing health. Many have limited finances but enter shows anyway. Getting along by skimping either on themselves or on the dogs. These are the ones who end up living in a room in the kennel, or dying in a filthy hovel, alone, with the dogs seized by the local authorities.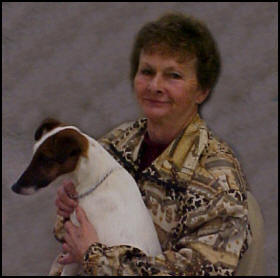 I have witnessed decent people, with excellent quality dogs, going to jail for bad checks, written to show and promote a good dog. Spending their last days lying in an unmade bed, drinking, and reliving the glory days through the scores of show photos lining the walls. We have all read newspaper accounts of people found dead in their homes with no one there but their dogs. The dogs they "loved" so much that they had 50 of them living in cages because they were too old and ill to take them out and clean the crates and runs.

Maybe we need to fund a 12 step program to wean people off the addiction to dogs? Dogs are great, it is a wonderful way to enjoy life with family and friends. When the obsession comes in, when the dogs become more than a part of our lives, when they become our whole lives, the alligators are just waiting.

Copyright © NetPlaces Network

03 https://www.thedogplace.org/ShowPlace/Obsession-Too-Many-Dogs_THC-2003.asp

SSI

Brought to you by the NetPlaces Network
Your $20 Membership supports the world's first public website (1998) and free information provided by our international Science and Advisory Board. Please join our educational project for all dog owners.
SSI
ii NetPlacesNetwork ~ ii Health Disclaimer
The world's 1st public website TheDogPlace.org from Animal Health to Vaccines.
The world's 1st online dog news, TheDogPress.com from AKC records to zoological news.
The world's 1st site by/for dog show judges TheJudgesPlace.com educates on purebred dogs.