WHAT IS A PERSONAL DOG?
Tam Cordingley, CSI Instructor, SAAB Member
A Personal Dog is never farther than a glance away from his person. If you don't see him it is because he is standing in your shadow.
He may be a top show dog, who enjoys the traveling and showing off. He could be a guarding breed that would die protecting you. Most of all, he is a friend and constant companion. You are never alone when you have a personal dog. He empathizes with your sadness and celebrates your triumphs. This is not a dog that lives in the kennel.
Most dog breeders got "into dogs" because of a special dog that we loved and wanted to perpetuate. Then we got more dogs, better crates, kennel runs, Champions, and in the process lost our best friend.
How did we lose this most precious of all pets? We became too busy. The television, telephone, and computer took the place of a good book and a good dog. It happened in pet homes, it happened to dog fanciers.
How To Recognize The Potential Personal Dog
Dogs with the temperament and disposition to be personal dogs will not thrive and be happy left out in the kennel. They will bark, sulk, dig, and chew fences. So we have unconsciously selected for the dull, easily satisfied, diffident dogs. They cause us no trouble, unfortunately they also bring us little joy.
As we have numerous Champions, it becomes less and less important to obtain another piece of paper that attests to the dog's performance or intelligence. We feel a lack but find it hard to identify. What we are often missing is the intensely personal relationship with our dogs.
There is no greater satisfaction than earning titles by getting reacquainted with our favorite dog and enjoying the process with our personal dog, our best pal.
How To Pick A Personal Dog?
First, we should choose a predictable purebred ref #1 so we know what the adult dog will be like. The most important thing about developing a personal dog is choosing the right breed (yes, a purebred because they are more predictable) so then we must choose a breed ref #2, often not the breed we celebrate as breeders. That choice process is the subject of another article.
How To Manage And Train Our Personal Dog?
To begin with, if we are buying, rather than breeding this dog, we make sure that we are the primary caregiver of the dog from the day, in fact the minute, it arrives. If by air, it is imperative that the master be the one to release the dog from its crate...
It is important that this dog be fed, exercised, and trained by his person.
There can be as many personal dogs in a household as there are people. Some people have more than one personal dog and those dogs become best friends also and share your attention.
You must bond with your dog. Keep him/her with you at all times if at all possible. At your desk, in the car (weather permitting), in your bedroom at night.
Importance of Doing Things With Your Personal Dog
The range of dog activity makes it fun to train your dog for show, obedience, herding or terrier trials, hunting field trials. Showing with a handler is fun, winning is always better than losing, but showing your best friend is great. You win the best prize every time, you get to go home with the dog that is really best, your best friend..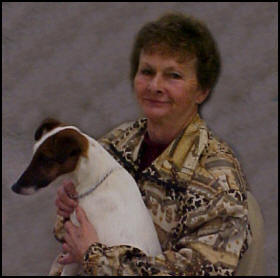 All of these activities are really just big dog parties when the dog and person both agree that the opinion of a judge isn't really as important as going together to have a good time and seeing all your friends, both dog and human.
When you take a little time to learn management and training of your personal dog, you will be so blessed and rewarded by having done so. Championships, Field, and Obedience titles are wonderful but they are so much more meaningful when achieved with your very own Personal Dog!
ref 1 Choose A Predictable Purebred ~ ref 2 Choosing The Right Breed ~ Training Your Personal Dog
SSI
Brought to you by the NetPlaces Network
Your $20 Membership supports the world's first public website (1998) and free information provided by our international Science and Advisory Board. Please join our educational project for all dog owners.
SSI
ii NetPlacesNetwork ~ ii Health Disclaimer
The world's 1st public website TheDogPlace.org from Animal Health to Vaccines.
The world's 1st online dog news, TheDogPress.com from AKC records to zoological news.
The world's 1st site by/for dog show judges TheJudgesPlace.com educates on purebred dogs.